Penny completed her Israel Ch. on September 15, 2006, Herding Breeds Specialty, Judge Janusz Opara- CAC, BB, BOS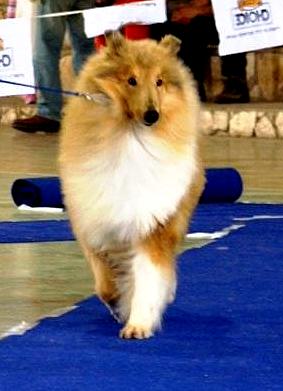 Herding Breeds Specialty, February 11, 2006
Judge: Dr. Zafra Sirik, Israel
Open Class: Exc.1, CAC, BOB, Reserve Best in Show!!!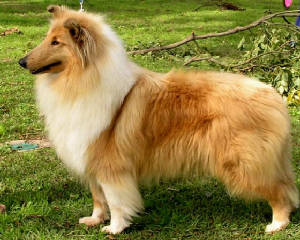 News!
First time out in Intermediate class, Maayan Harod International Show, September 24, 2005, judge Mr. Luis Pinto Teixeira, Penny was Exc.1, CAC, CACIB, and BOB. What a start!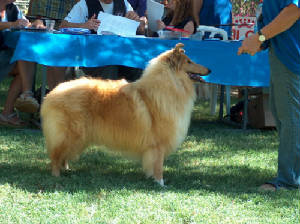 Although not planning to bring over a new puppy, Penny captivated me with her beauty and her fantastic temperament when I met her at the CCA specialty in the US. I was thrilled when friend Alex Carvalho agreed to let me bring her home.
Penny has adjusted with no problems to her new home, is full of energy and confidence, developing beautifully, and eagerly awaiting her first chance in the show ring.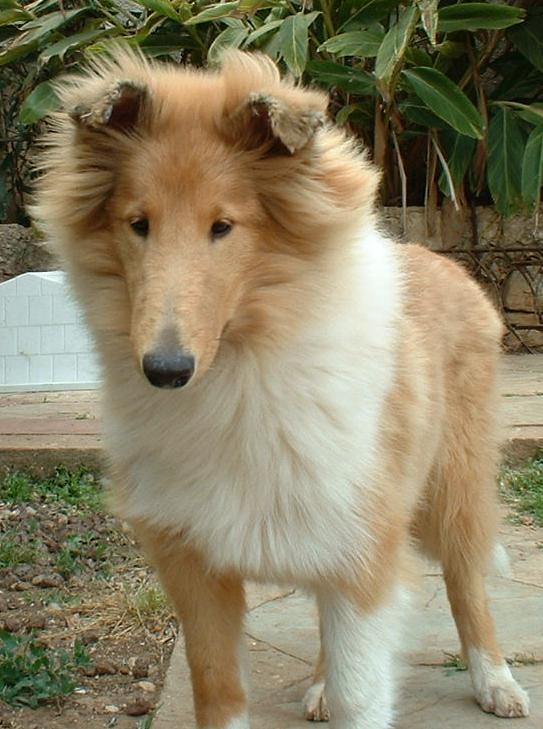 Four and a half months
At her first show, Penny impressed everyone with her quality and showmanship.
Israel Herding Breeds Club Show, Dec. 4, 2004
Judge: Mr. N. Deschuymere, Belgium
Junior Bitches: Exc.1, Best Junior in Breed, Best Junior in Show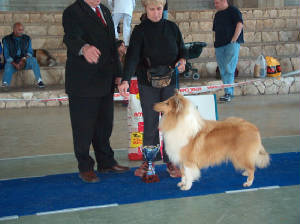 Photo: Yossi Guy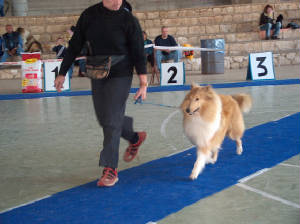 Photo: Yossi Guy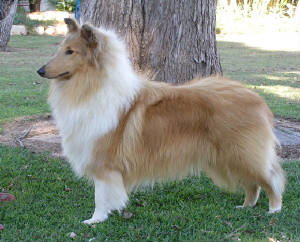 Photo: Natalie Miron