With all of these silhouettes, we see a similarity – dogs standing firmly with straight legs, good angulation and good length of body which ensured sound movement, and a proud and well arched neck of good length. Despite the somewhat different angles of some of the photos, quite old photos that were not of the best quality, we can still see the overall type of these dogs – elegance, pride, harmony.
But as we go on towards "modern times", we start to see some differences in the silhouettes.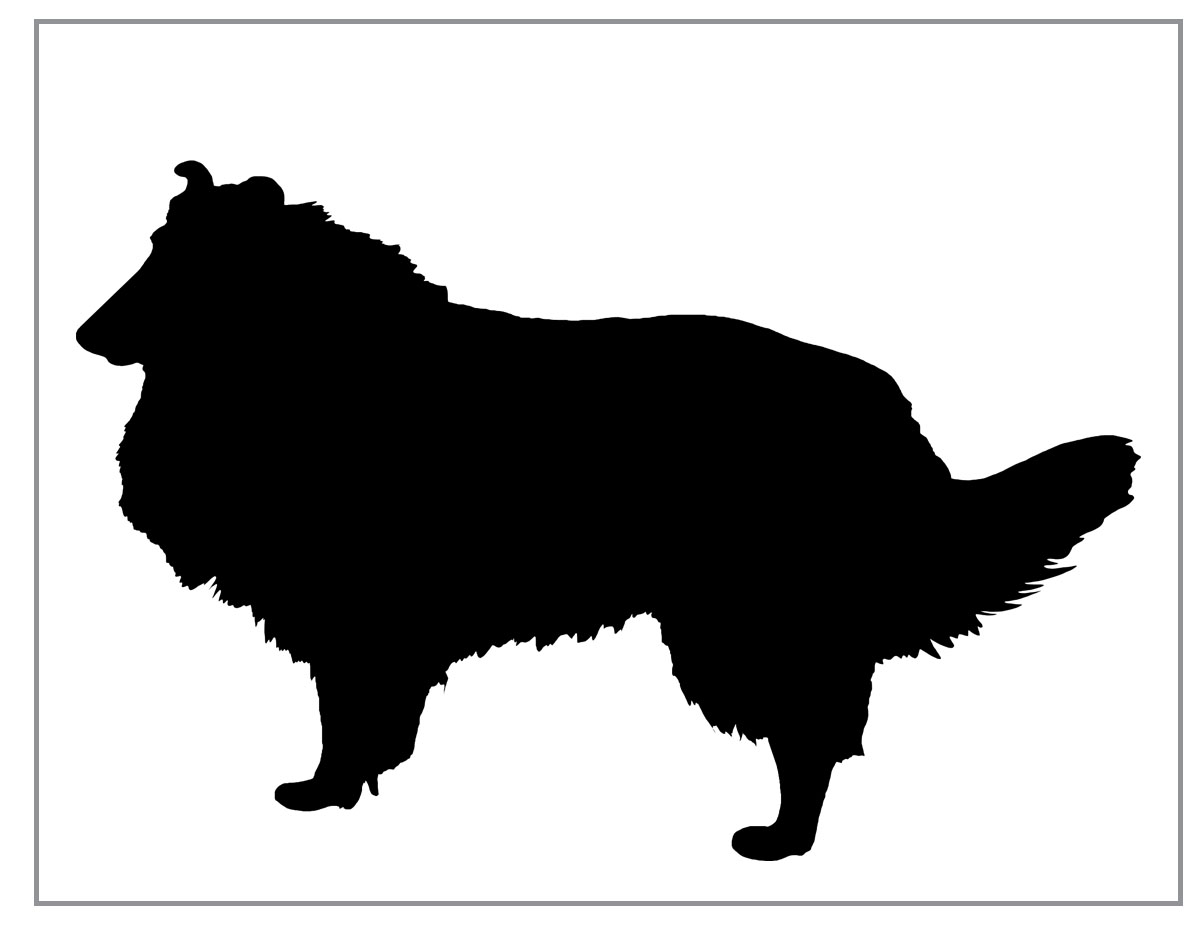 This silhouette shows a dog that is lacking in elegance. His neck is short and not arched as much as the previous dogs. The body lines are less harmonious, and appear to show less strength. This dog, very famous in his day, the 1950's, and very influential in breeding, was described as "…a "head" dog. Being outstanding in this department, breeders had not seen the like of his expression before, and even though he lacked a little in construction, flocked to use him." (Emphasis is mine.)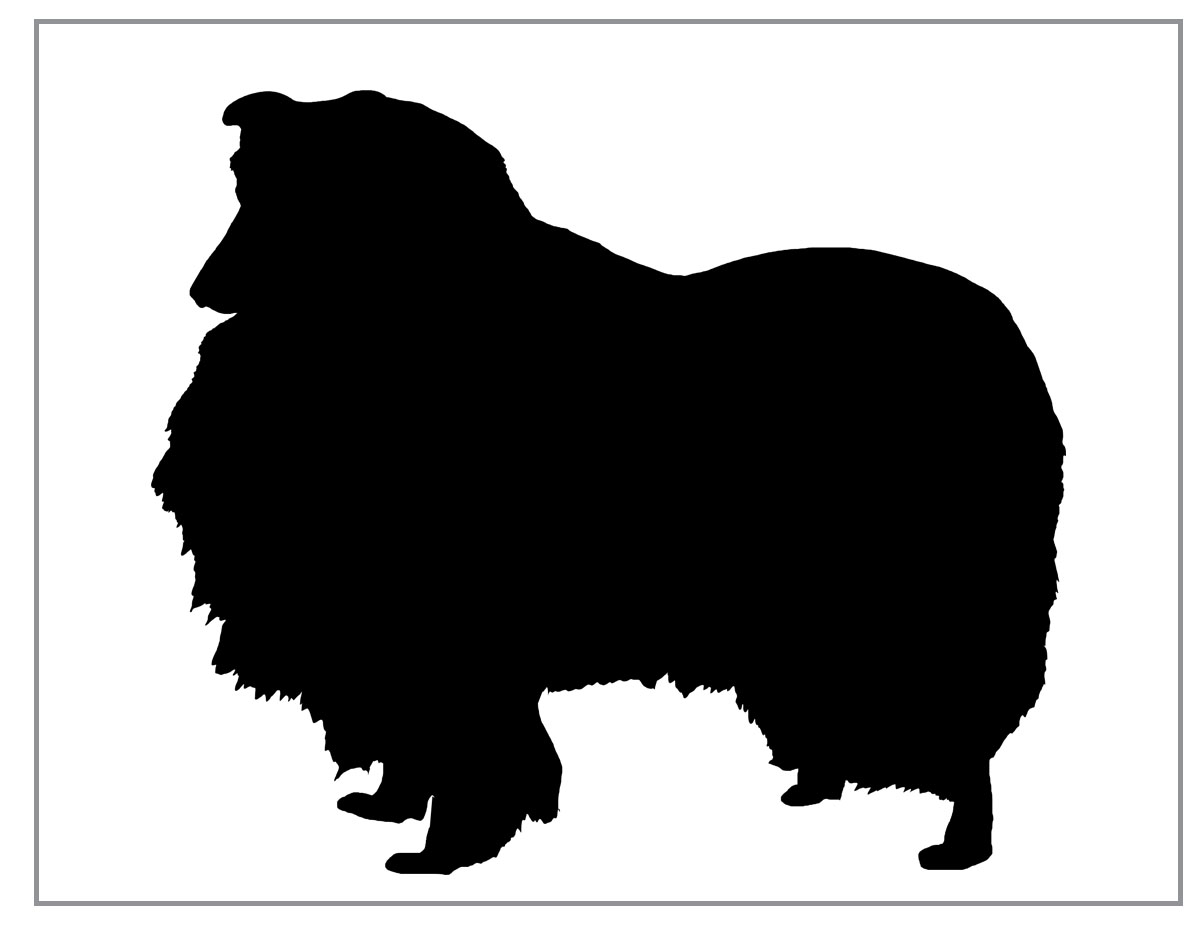 Here above we see another famous dog from the 1970's that was very influential in breeding. I think the differences from the earlier collies are very obvious.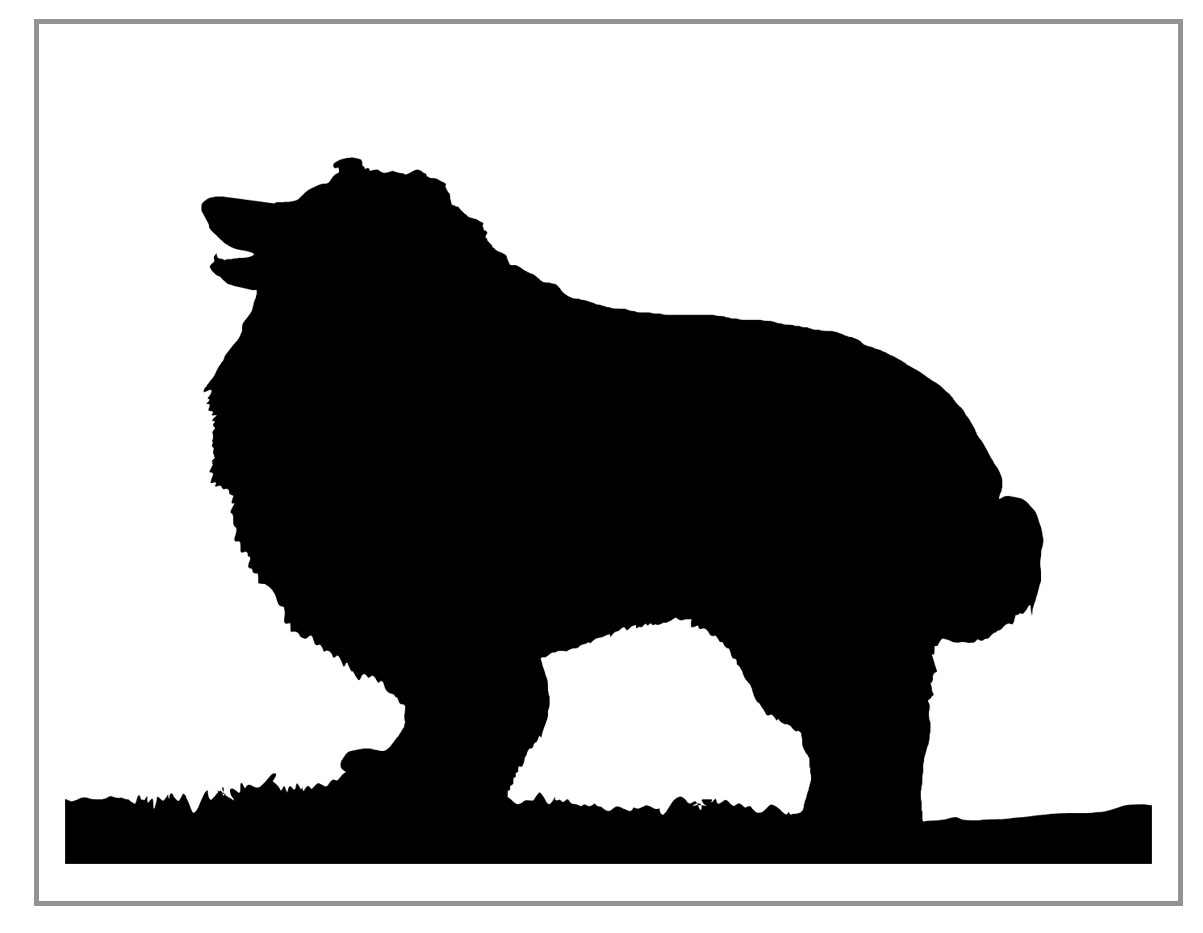 This is a well known and influential dog from the 1990's. Where is the lovely elegant silhouette of old???
Following are a number of silhouettes of well known and top winning dogs of the last years. I don't think it is necessary for me to comment on them – just look at them and compare with the early dogs in our breed.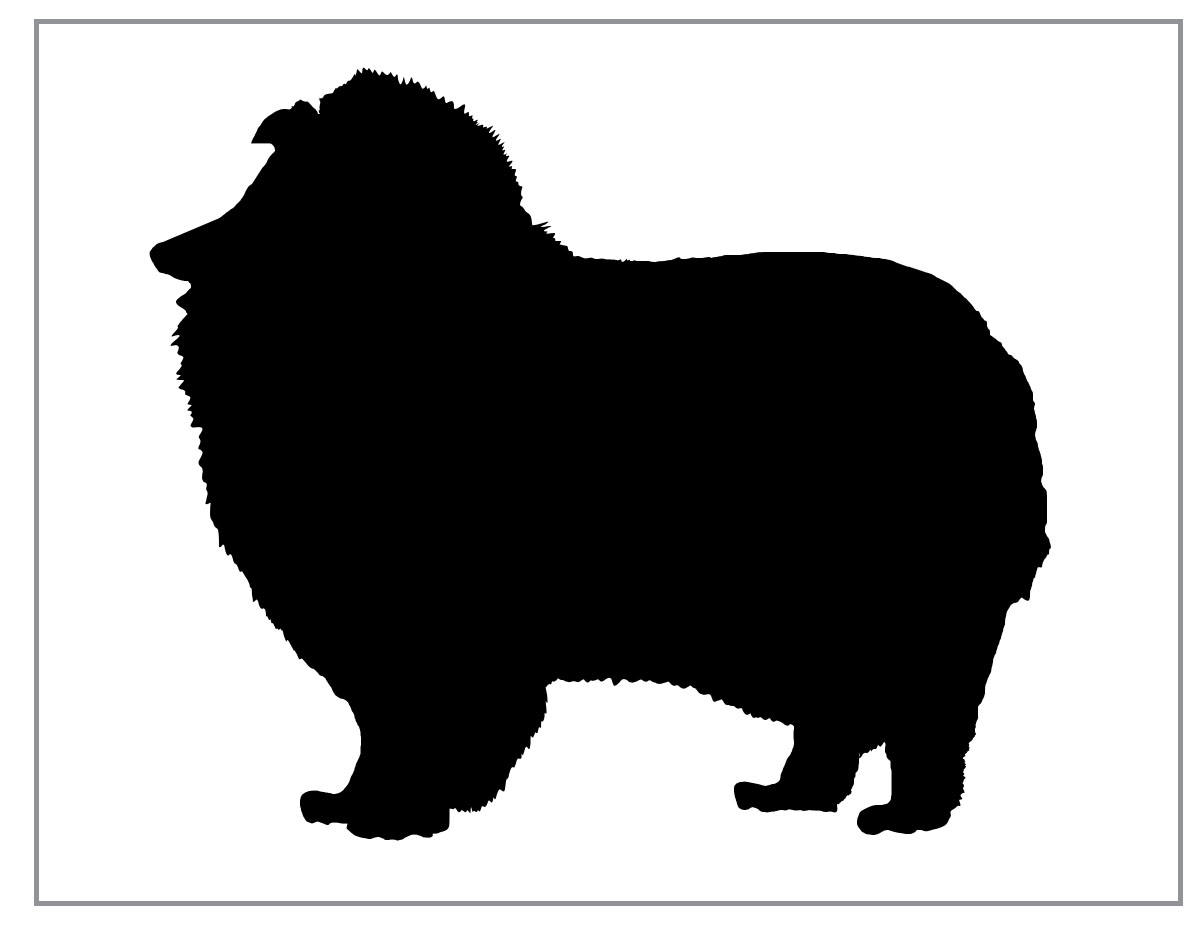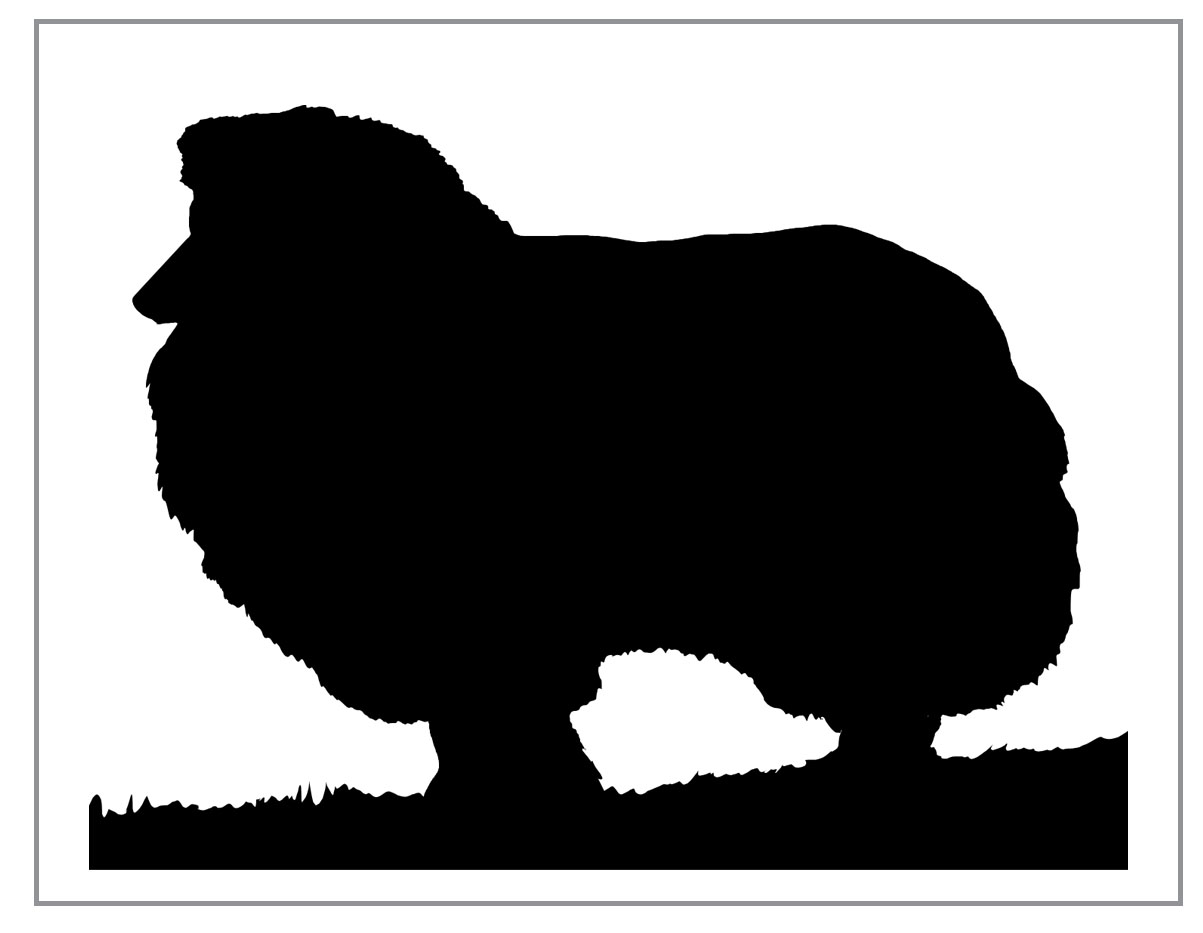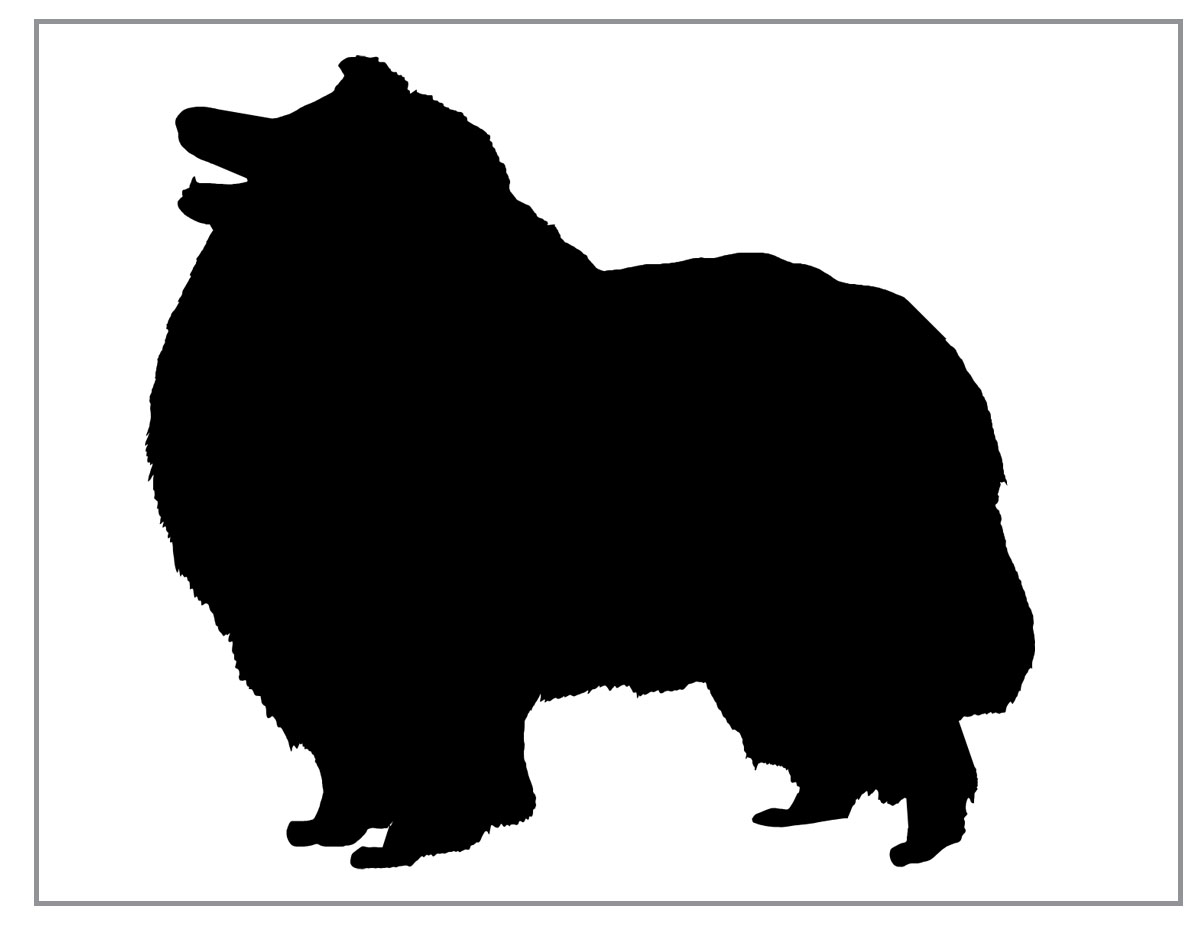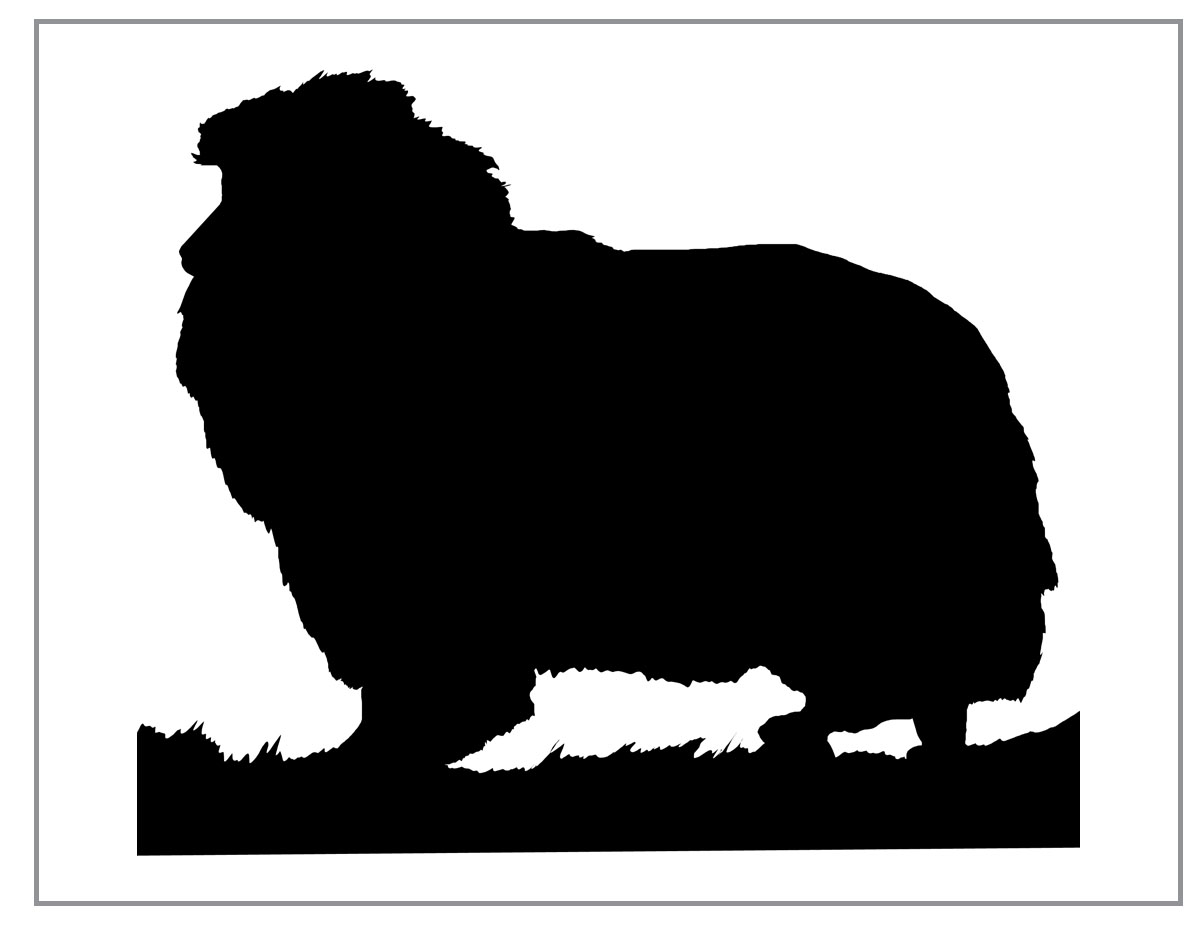 Unfortunately for us and for our breed, a large percentage of modern dogs resemble these silhouettes, rather than the beautiful dogs that were the founders and early winners in our breed.
There are still, however, excellent collies which exhibit the correct structure and silhouette. It may be more difficult to find them, but they are out there, and many of them are top winners. One of the "laws of nature", taught to me by one of my mentors, a very successful breeder (not of collies) and international all breed judge, is that "in the end, quality rises to the top and the mediocre disappears."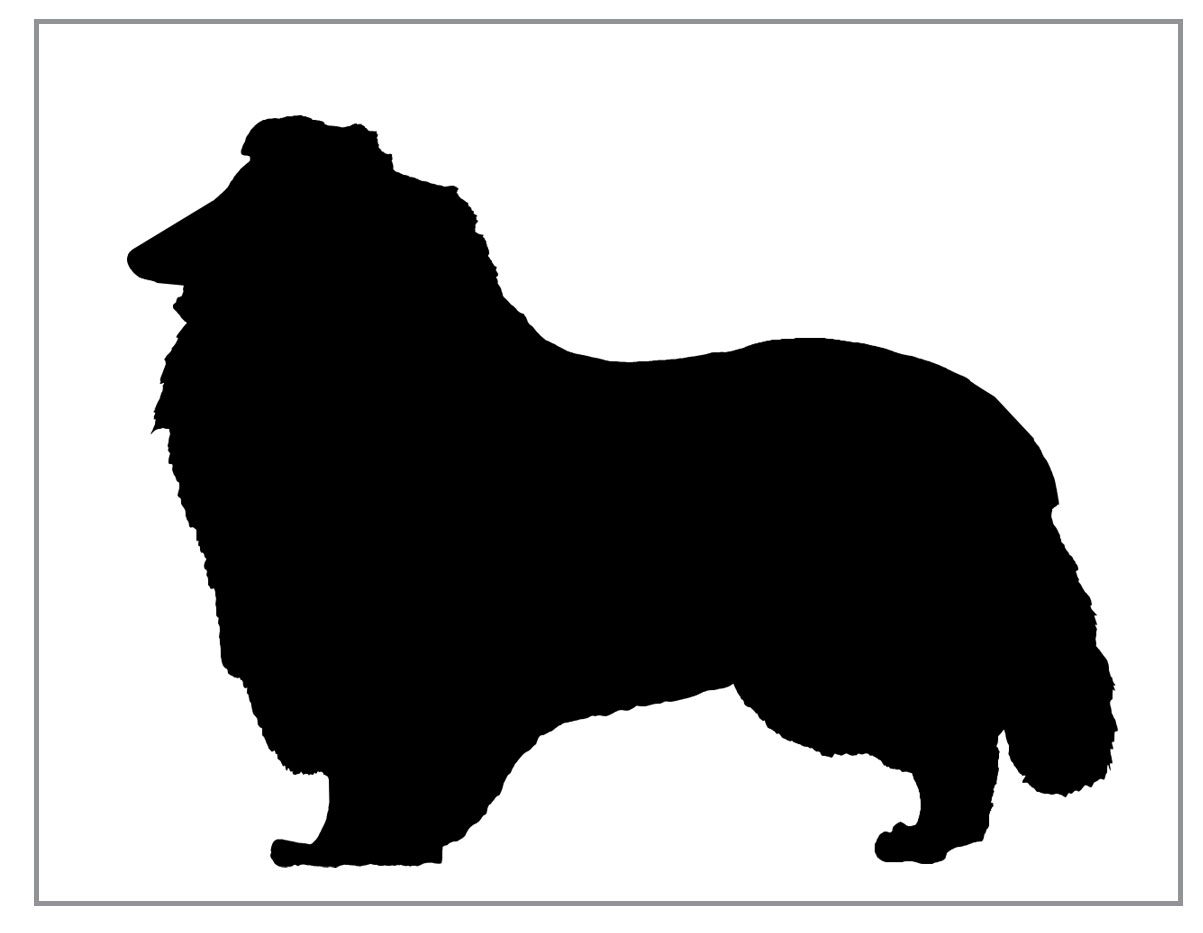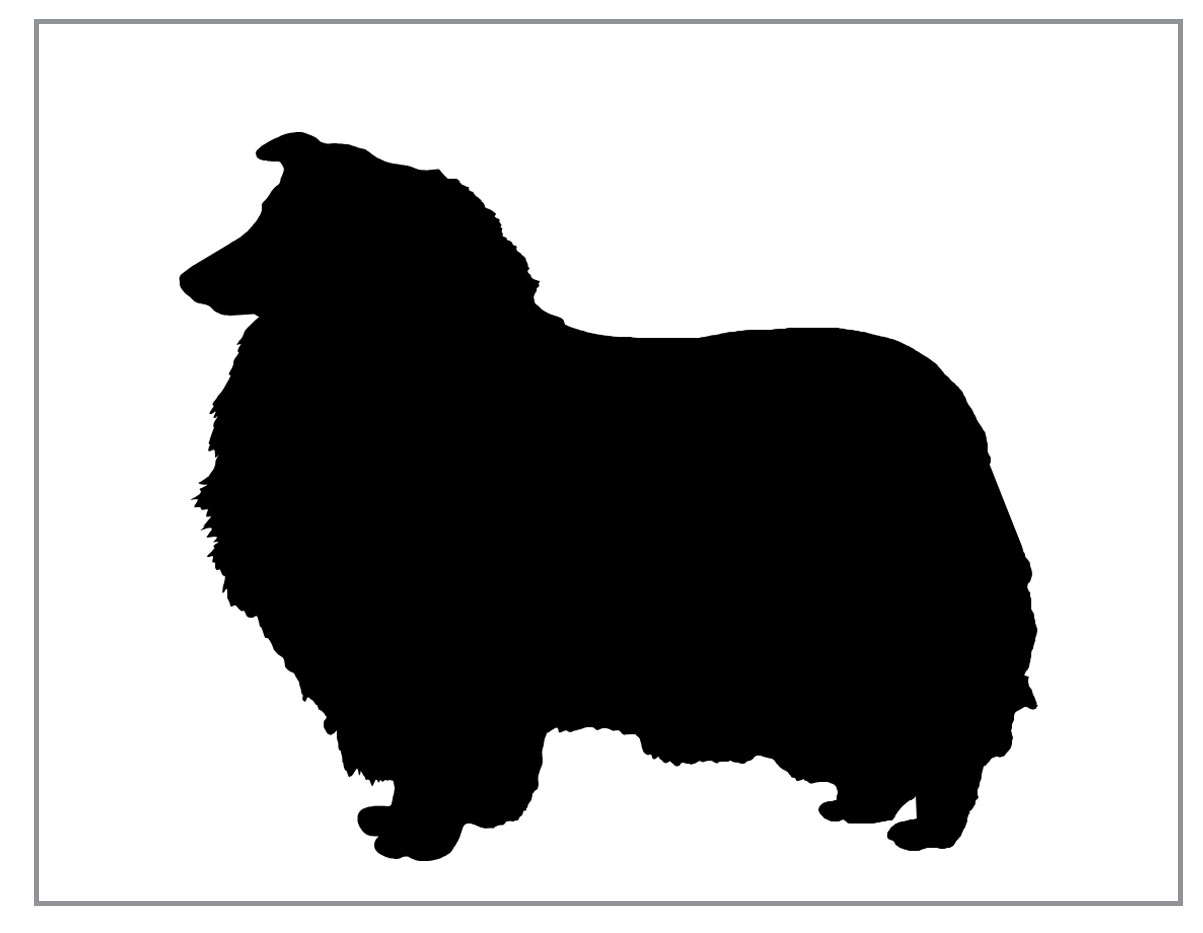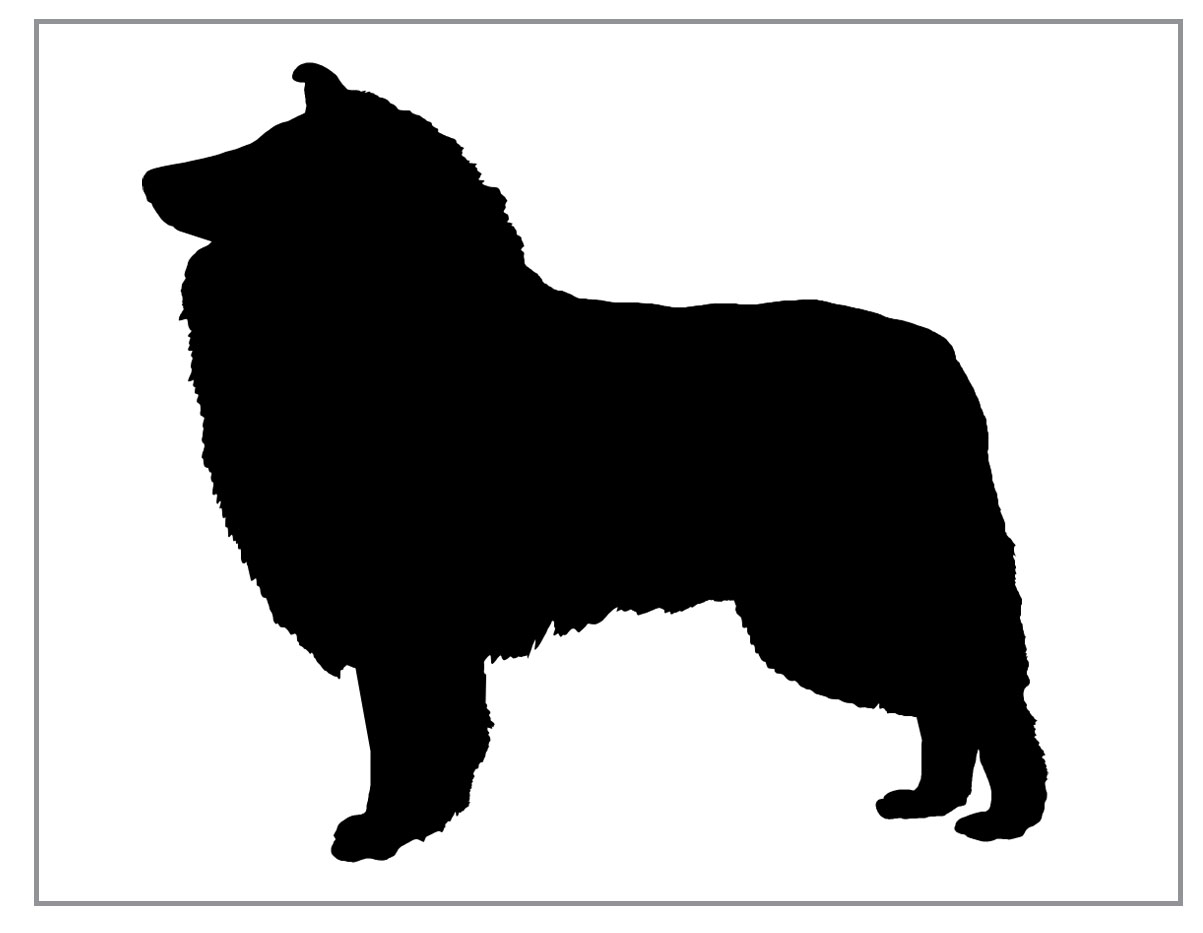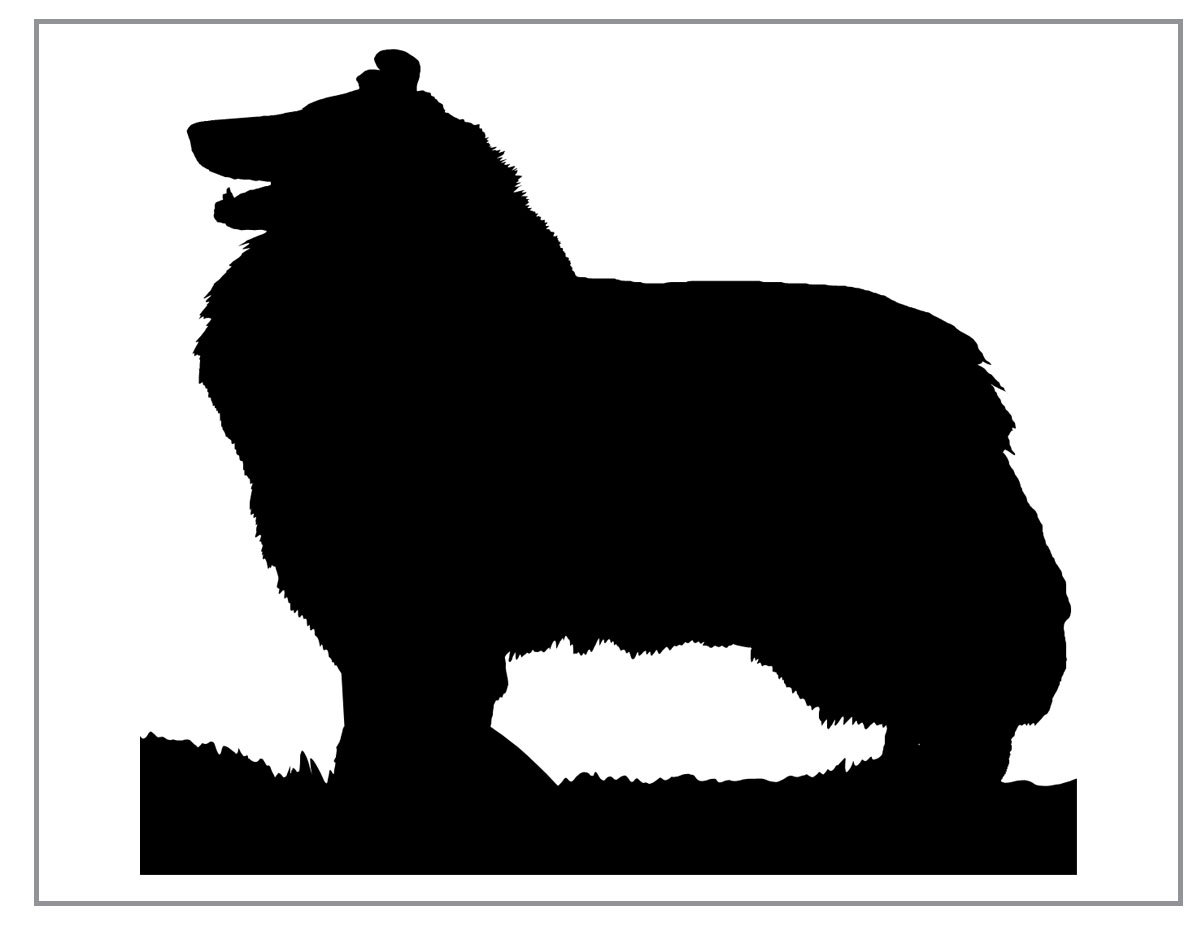 These dogs are all from various bloodlines and from various parts of the world. What they have in common are the features that make them true collies – elegance, harmony, balance, correct construction – no matter what line they come from.
What is interesting is that the smooth collies have not gone through these changes. Smooths of today are very much the same as the smooths were in the early days of the breed. There is not a profusion of coat to disguise the actual lines of the dogs.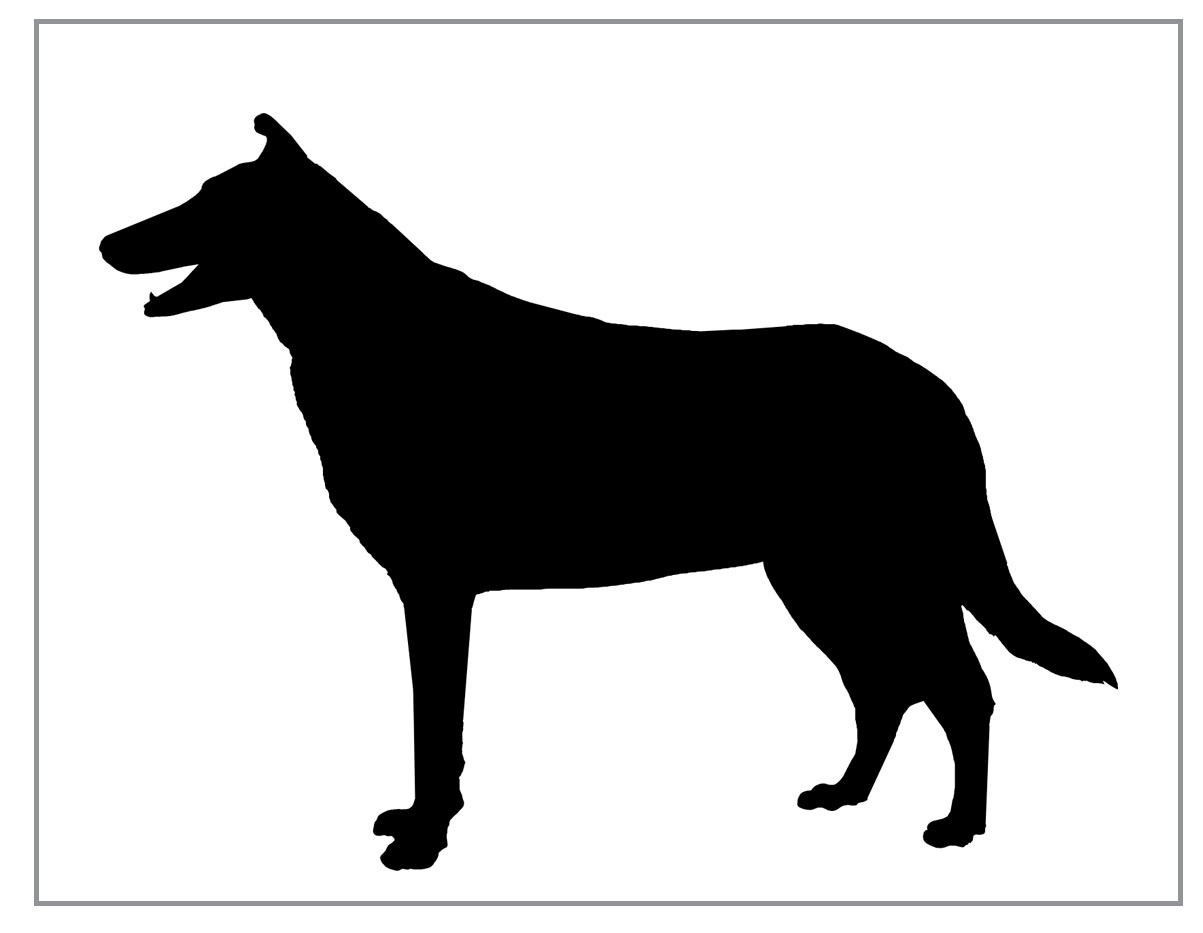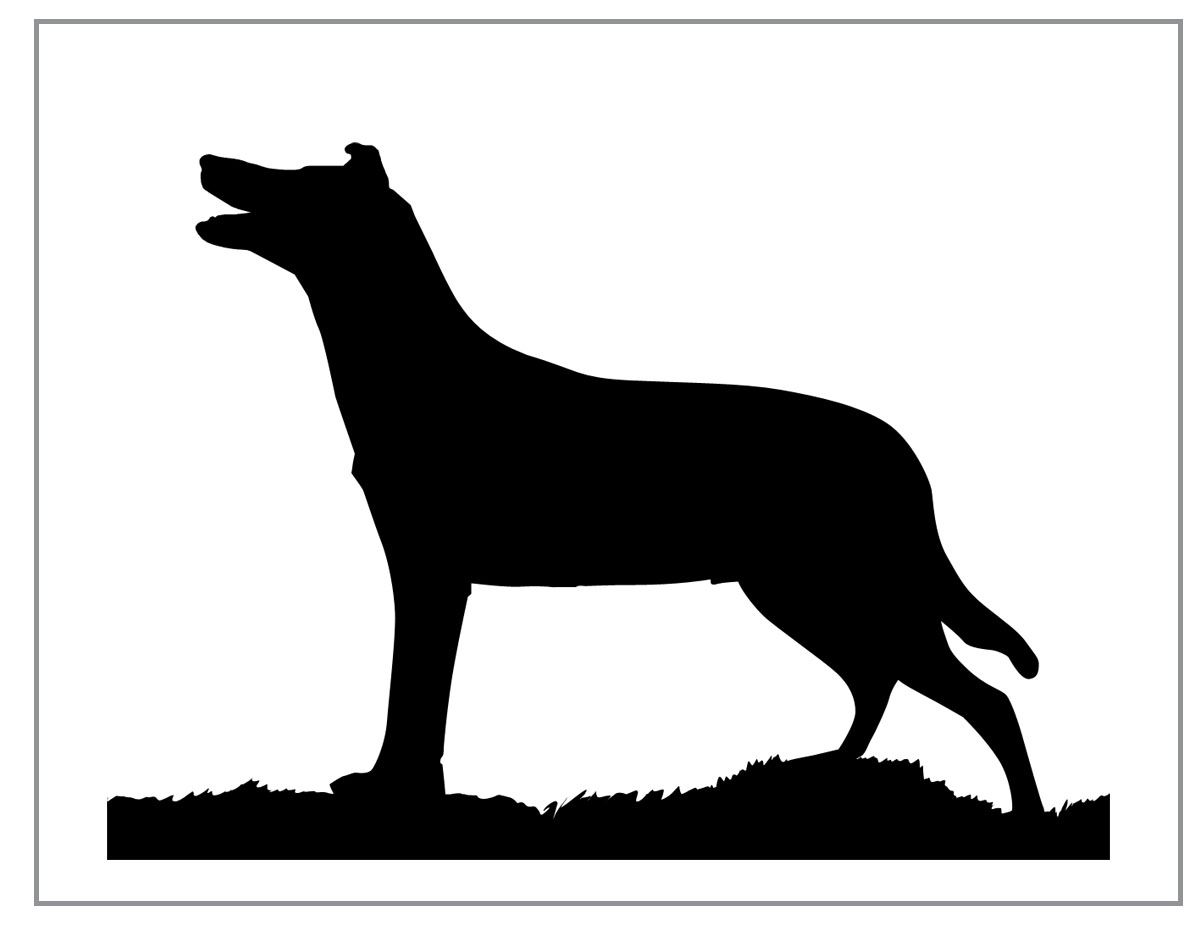 The smooth above, from the 1970's, is very similar in all ways to his ancestors from the beginning of the 20th century, and the second dog, one of today's top winners, shows the same characteristics.
Other than the historic collies, I am not naming the dogs whose silhouettes I have used. My intention is not to criticize any particular breeder or bloodline. My choice of dogs has been limited by the necessity of finding those that were photographed in a profile that would allow conversion to silhouette. There are good dogs and mediocre dogs out there. Next time you are sitting at ringside, or looking at someone's breeding stock, try to picture in your mind how they would look in a black silhouette, without the interference of color, expression and other distracting features, and then decide if the dog is constructed as a true collie should be and if he has the features we are looking for.