I have been interested in animals in general and dogs in particular for as long as I can remember. As a child, I always wanted a dog, but my parents were not great animal lovers, and although I did manage several times to bring dogs home, they didnt last long. I promised my parents that, when I grew up, I would have as many dogs as I wanted. Always believe your children when they say things like that!
Ever since I read the books of Albert Payson Terhune, my dream was collies. When I left home and went to work in New York, the first priority I had was to find a dog, and preferably a collie. So Degel (flag in Hebrew, because of his constantly waving tail), a tricolor collie dog that I rescued from the SPCA shelter, became my friend and constant companion. He loved everyone, and everyone in the neighborhood where I lived knew and loved him.
When after a year I returned to Israel, he of course accompanied me, together with his friend, Wafi, an Israel Canaan Dog that had also joined our household. This was in 1969, and these are the two breeds that I have lived with, loved, bred and showed since then. They are very different from one another, and thus seem to complement one another.
Once back in Israel, I decided that I would like to start breeding collies. This was the start of the Netiv HaAyit collies, based on imports from many bloodlines and many parts of the world, the requirement being that they fit my dream of the perfect collie, both in beauty and in behavior.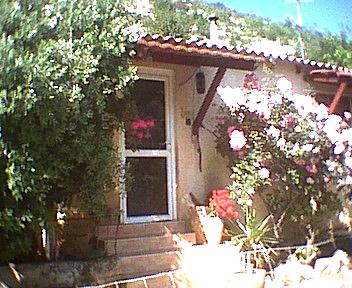 I have been living in Israel, in the area known as the Judean Hills, about 16 kilometres outside of Jerusalem on the way to Tel Aviv. Although Israel is a very small country, I managed to find an ideal place - we were in the middle of a national forest/ nature reserve, so we have no neighbours closer than about 4 kilometres from us. So there was no one to complain about barking, and plenty of room for exercising the dogs. And it is very beautiful! Although I grew up and finished University in the U.S., I have been living in Israel for over 47 years. I have traveled a fair amount and try to keep up with what is going on in the dog world all over. Aside from the dogs, I have a married daughter who has infected her husband with the "dog bug", and three grandchildren who are also dog crazy.
My kennel name, Netiv Ha'Ayit means "the Path of the Eagle." It comes from two things - we have had a nest of eagles on the mountain above the farm, which returned and raised their chicks here every year, and also it is based on "the look of eagles" which Albert Payson Terhune used to describe collies in his wonderful books.
It is easy to talk about the dogs as show animals, and list their achievements over the years, I have completed over 60 Israel Champions, 7 International Champions, 2 World champions, 3 European Winners, and more, with more on the way to various titles most of them being homebred. But for me, the dogs are first of all my friends and companions. Although they couldnt all live in the house at once (I did have a small house!), the kennel was adjoining the house and surrounded by a yard and fence. The dogs were free all the time, and could go into the kennel or run around as they wish. The door between the house and the dogs is glass with a small porch adjoining, and the dogs spent a lot of time, when they are not inside, lying on the porch watching everything that is going on in the house. My puppies are all born in the house, and live inside until about six weeks of age.
I am also an FCI International judge, now an all rounder and qualified to award CACIBs to all breeds. I have written many articles on various aspects of dog behavior and care for journals in a number of countries, and have had two books published in Israel and one in the US. I work, among other things, as a counselor in dog behavior problems, and run training groups as well, to help people to learn to communicate properly with their dogs.
We are always happy to meet people and talk dog so if anyone is planning to visit Israel we will be pleased to have you get in touch and visit!
Because of problems caused us by the Israel Government Land Authority, in 2016 I was forced to leave my home and kennel. Because of the great difficulty of finding an affordable place to live and raise dogs in Israel, the dogs and I have moved to Italy, where we have started a new life. The dogs love the new place and the easier climate, and we are starting to get involved in the Italian dog world. We are happy to hear from friends and interested people, and hope to do as well here with the dogs as we have done in Israel. We are near Parma, if you are in the area, don't hesitate to get in touch!

For those interested in the whole story of the eviction from Shaar Hagai, you can read about it in my blog, The Habibi Diaries, www.myrnash.blogspot.com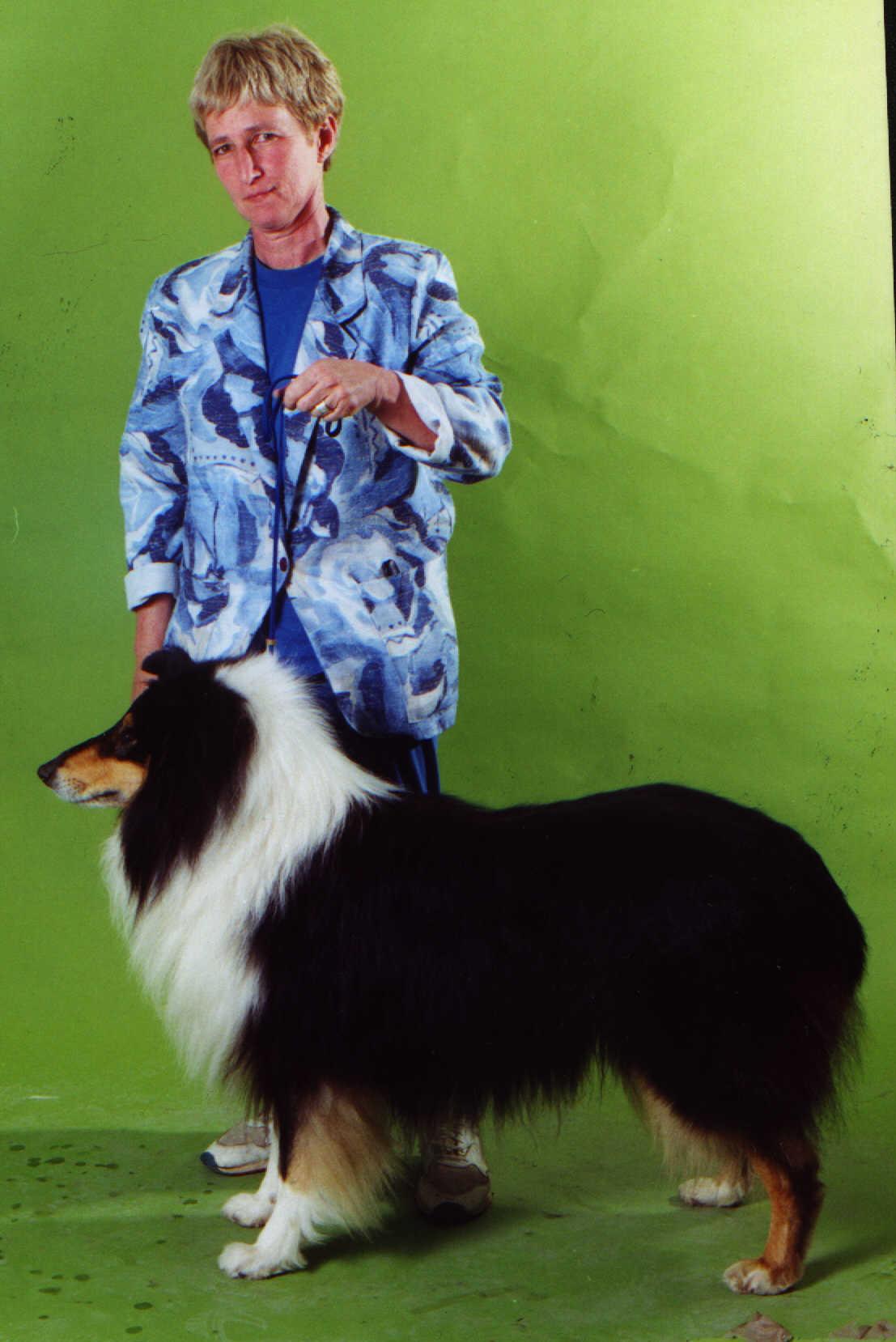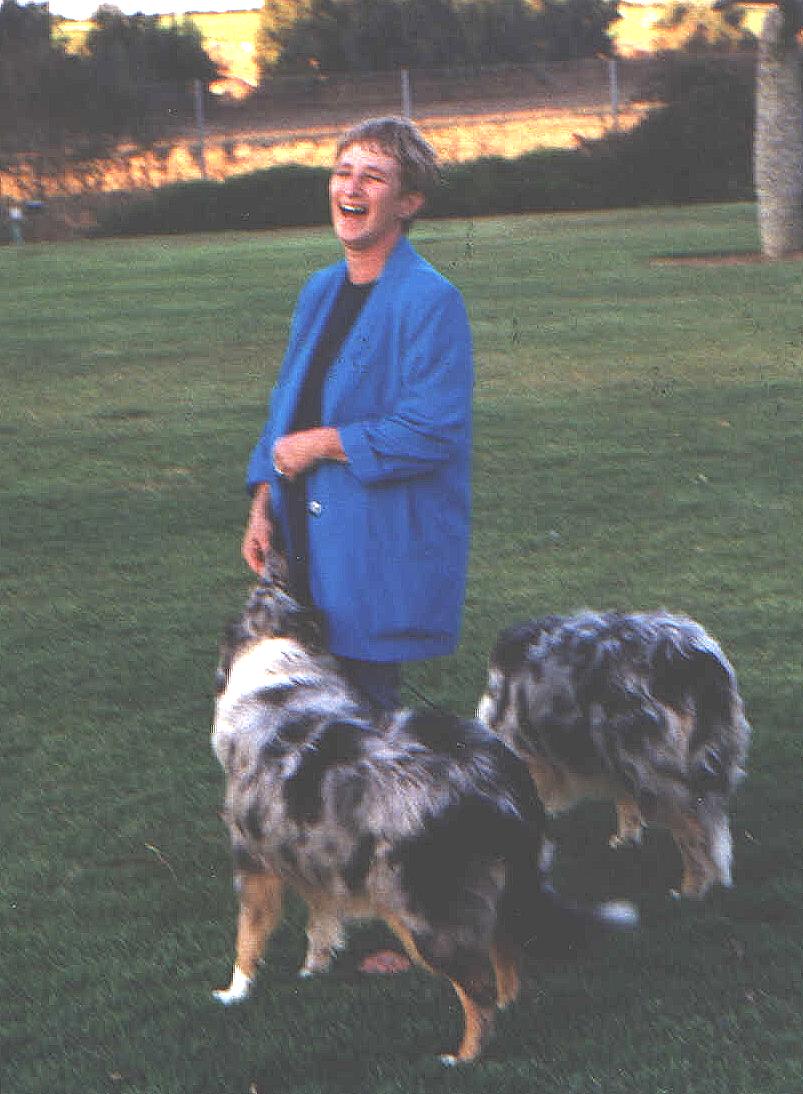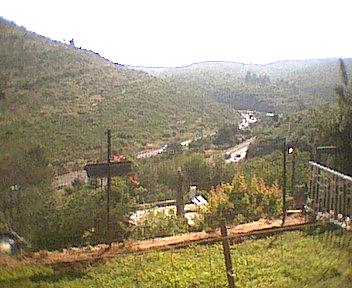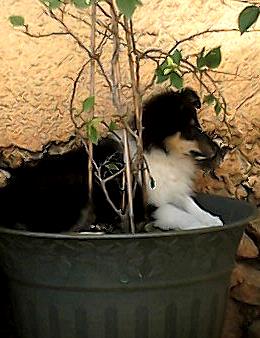 Multi Ch. Barak me Shaar Hagai



Isr.Ch.Koren me Shaar Hagai



Isr.Ch.Bazak me Shaar Hagai



MultiCh. Lahav me Shaar Hagai

My other breed - the Canaan Dog

A few words about my other breed, the Canaan Dogs. These are the native dogs of Israel, classified as pariahs or primitive dogs. What is particularly fascinating about them is that they have remained the same for thousands of years, not having been changed by selective breeding or fashion the only factors controlling their development were the necessities of survival. They are extremely devoted to their own people, indifferent to strangers not the kind of dog interested in being petted by everyone! They are extremely alert and territorial and excellent watchdogs, but are not aggressive or quick to bite without a very good reason. They are intelligent and easy to train, but have a basic core of independence, which requires the development of a sound mutual relationship if you expect to get a good response from them. I have had a lot of success with the Canaans, having finished many Chs., Int.Chs, World Winners, and other titles over the years. The collies and the Canaans seem to complement each other, and get along well although the Canaans tend to be aggressive to strange dogs, somehow they dont seem to feel that collies are dogs (our collies of course know that they are not dogs!) and they all get along well together.